Titleist Vokey SM8 Brushed Steel Golf Wedge
£11900

£119.00

Save £40
Tax included.
Shipping
calculated at checkout.
---
---
Titleist Vokey SM8 Golf Wedges (Brushed Steel) -
Steel Shaft (Dynamic Gold Wedge Flex)
CLICK HERE FOR CUSTOM FIT OPTIONS
Vokey Sm8 created by 'the master'. No other Wedge is manufactured with the backing of the best Research & Development in the world. The best wedge just got better in the all new Vokey SM8 Wedges by Titleist.
The use of high density Tungsten and a centre of gravity that is pushed forward through the face produces a more consistent strike resulting in hitting it closer to your target more often.
For Bob Vokey, the quest for better wedge design is endless. He and his team will never stop searching for ways to improve the feel and function of the tools they craft.
The wide range in lofts and grinds in the new SM8 range is versatile and flexible allowing you to cover all playing lies and conditions. There is no reason for a gap in your short game. Vokey SM8 has a wedge for every playing style at every level. Nothing feels quite like a Titleist Vokey Wedge.
Brushed Steel
A black nickel finish that has been brushed to give it a modern antique finish. This finish is for the player looking for reduced glare that will stand out in your bag.
Titleist SM8 Vokey Wedge GRINDS (see below)
HAND CRAFTED VERSATILITY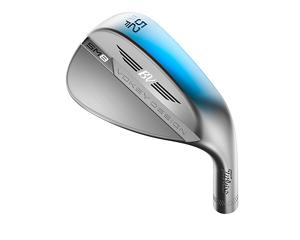 F Grind
All Purpose Grind for Full Wedge Shots
The F grind is an all-purpose grind that is particularly suited for full shots and shots hit with a square face. Ideal for players who prefer a traditional wedge sole.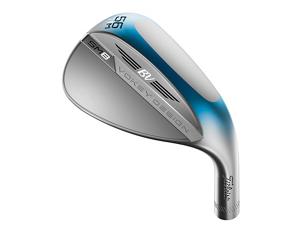 M Grind
Multi-purpose grind for versatility
The M Grind, Voke's favourite, is designed for players that like to rotate the club face open and closed to manufacture shots around the green. Ideal for players with a shallower, more sweeping swing type who play shots from a variety of clubface positions.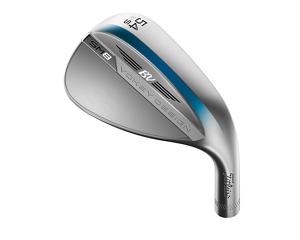 S Grind
Narrow & Versatile
The S Grind features a full sole that has been narrowed by a trailing edge grind, giving it a faster feel through the turf. This grind is best for neutral to firm conditions and for players that like to control loft with their hands ahead or behind the ball.
D Grind
The Player's High Bounce Wedge
The D grind blends versatility from a heel, toe, and trailing edge grind and forgiveness with its high measured bounce. The D Grind is ideal for players with a steeper angle of attack who play shots from a variety of clubface positions.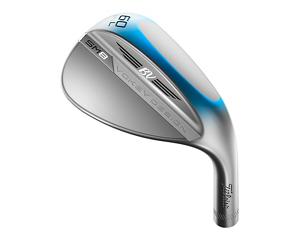 L Grind
Precision for Skilled Shotmakers
The L Grind is the lowest bounce option in the mix. The heel, toe, and trailing edge relief allow for maximum greenside versatility. This club is perfect for firm conditions and designed for precise players. It is ideal for players that have complete control of impact looking for maximum shot-making versatility.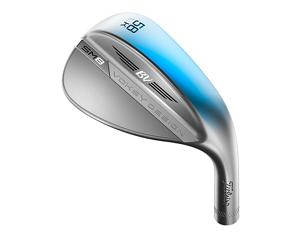 K Grind
The Ultimate Bunker Club
The K Grind is the highest bounce wedge in the lineup, and is the ultimate bunker club. The K Grind is a wide, full sole wedge with enhanced camber to make it forgiving from a variety of sand and turf conditions.
---
We Also Recommend
---